Having less than perfect credit can make many things difficult and working to improve your credit can feel like an extremely daunting task. The Secured Chime Credit Builder Visa® Credit Card helps build your credit history with your own money so you don't have to worry about going into debt.1 There is no credit check to apply, no annual fees or interest charges and no minimum security deposit.2 Eligibility requirements apply.3
Help Build Your Credit With Everyday Purchases and Regular On-time Payments1
The Secured Chime Credit Builder Visa® Credit Card can help make sure you always make your payments on time. You move money to your Credit Builder account before you make purchases so the amount you move determines how much you can spend. When you enable the Safer Credit Building Feature3, there is no possibility of late payments, Chime® then reports your regular on-time payments to all three of the major credit bureaus, helping to build your credit history.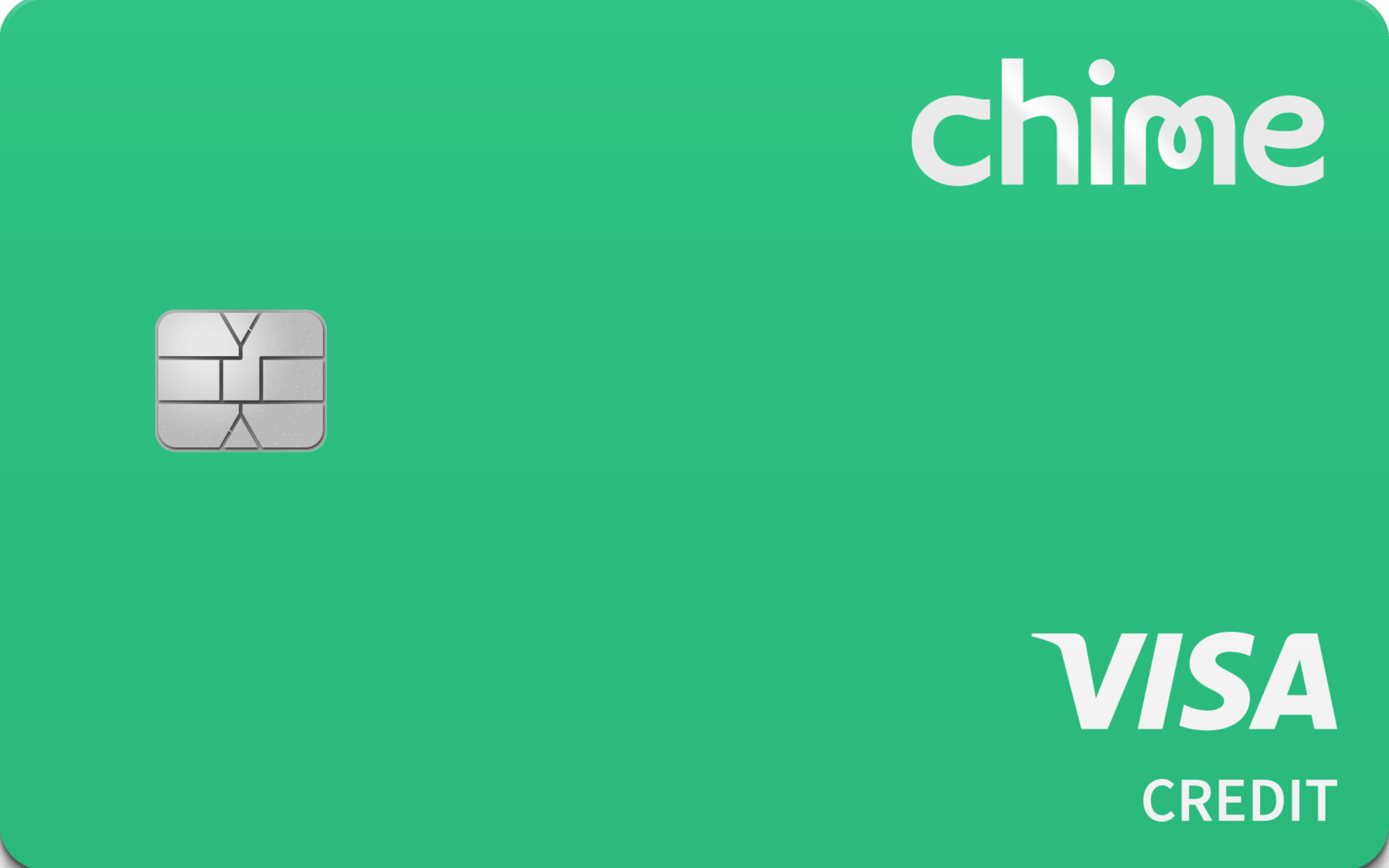 Apply Now
on Chime's secure site
Security Deposit
No upfront security deposit required. Your credit limit based on how much you move to your secured account.
Recommended Credit Score
Poor – Average
300 – 687*
View All Card Details
Take the next steps toward improving your credit:
1. Become a Chime member: Open a Chime checking account, set up qualifying payroll direct deposit of $200 or more to be eligible. This will unlock access to Credit Building which will show up as a widget in your app.
2. Move money to Credit Builder to get started: Move money from your Chime checking account to Credit Builder – that'll determine how much you can spend with the card.
3. Use Credit Builder on everyday purchases: Whether it is gas or groceries, use Credit Builder on all your purchases to help build credit over time.
4. Pay with the money you moved: The money you moved to Credit Builder can automatically pay your monthly balance.
5. Watch your credit history grow: We'll report your regular, on-time payments to the major credit bureaus.
The Chime Credit Builder Visa Credit Card can help you take control of your credit. Select 'Apply Now' to start the straightforward sign-up process today.
Another Credit Builder Option to Consider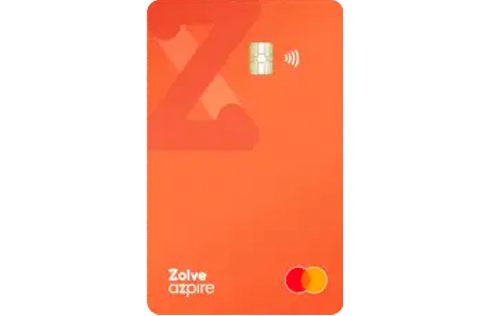 Apply Now
on Zolve's secure site
Recommended Credit Score
Poor – Average
300 – 687*
View All Card Details
---
Chime is a financial technology company, not a bank. Banking services provided by The Bancorp Bank, N.A. or Stride Bank, N.A., Members FDIC. The Chime Visa® Debit Card is issued by The Bancorp Bank or Stride Bank pursuant to a license from Visa U.S.A. Inc. and may be used everywhere Visa debit cards are accepted. The Chime Visa® Credit Builder Card is issued by Stride Bank pursuant to a license from Visa U.S.A. Inc. and may be used everywhere Visa credit cards are accepted. Please see back of your Card for its issuing bank.
1Security Deposit Money added to Credit Builder will be held in a secured account as collateral for your Credit Builder card, which means you can spend up to this amount on your card. This is money you can use to pay off your charges at the end of every month.
2To apply for Credit Builder, you must have received a single qualifying direct deposit of $200 or more to your Checking Account. The qualifying direct deposit must be from your employer, payroll provider, gig economy payer, or benefits payer by Automated Clearing House (ACH) deposit OR Original Credit Transaction (OCT). Bank ACH transfers, Pay Friends transfers, verification or trial deposits from financial institutions, peer to peer transfers from services such as PayPal, Cash App, or Venmo, mobile check deposits, cash loads or deposits, one-time direct deposits, such as tax refunds and other similar transactions, and any deposit to which Chime deems to not be a qualifying direct deposit are not qualifying direct deposits.
3On-time payment history can have a positive impact on your credit score. Late payment may negatively impact your credit score. Chime will report your activities to Transunion®, Experian®, and Equifax®. Impact on your credit may vary, as Credit scores are independently determined by credit bureaus based on a number of factors including the financial decisions you make with other financial services organizations.
Editorial Note: Any opinions, analyses, reviews or recommendations expressed are those of the author's alone, and have not been reviewed, approved or otherwise endorsed by any card issuer.
*CardCritics references a FICO® 8 score, which is one of many different types of credit scores. A financial institution may use a different score when evaluating your application.