Consumers with excellent credit have an extensive list of credit cards to choose from. It is easy to get lured in with 0% intro APRs and lucrative rewards, but you will only hurt your credit score if you apply for credit cards you have no chance of getting approved for. If you have poor to average credit there are still plenty of great options for you to consider. Most of the cards we have rounded up below are focused on helping you build your credit and some even offer rewards and other useful card features.
Add Money, Spend Every Day & Build Credit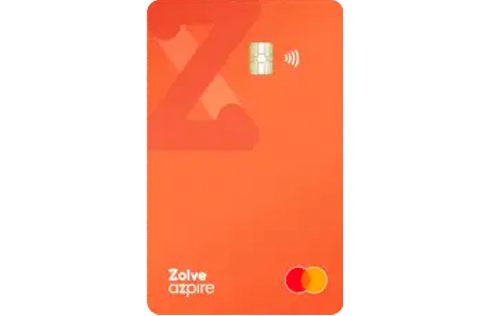 Apply Now
on Zolve's secure site
Recommended Credit Score
Poor – Average
Zolve Azpire credit builder card and checking account allows you to use your own bank balance to start boosting your credit score with your every day spends. You can add funds easily to the account via Cash App, Venmo, Paypal, Zelle or account transfers. Then you just have to spend using your Azpire card at stores or for online purchases. All the spends will be reported to all 3 credit bureaus and you will see your credit score go up. With no annual fee or interest, no security deposit and no credit checks this is an easy way to start building and improving your credit. Plus you can earn up to 10% cashback on 10K+ outlets including groceries, restaurants, fashion, shopping and more. You can also get upgraded to credit card with a limit up to $10,000 in as fast as 4 months. You can get started today by applying with your social security number (SSN), passport or ITIN.
No annual fee, No credit check, No APR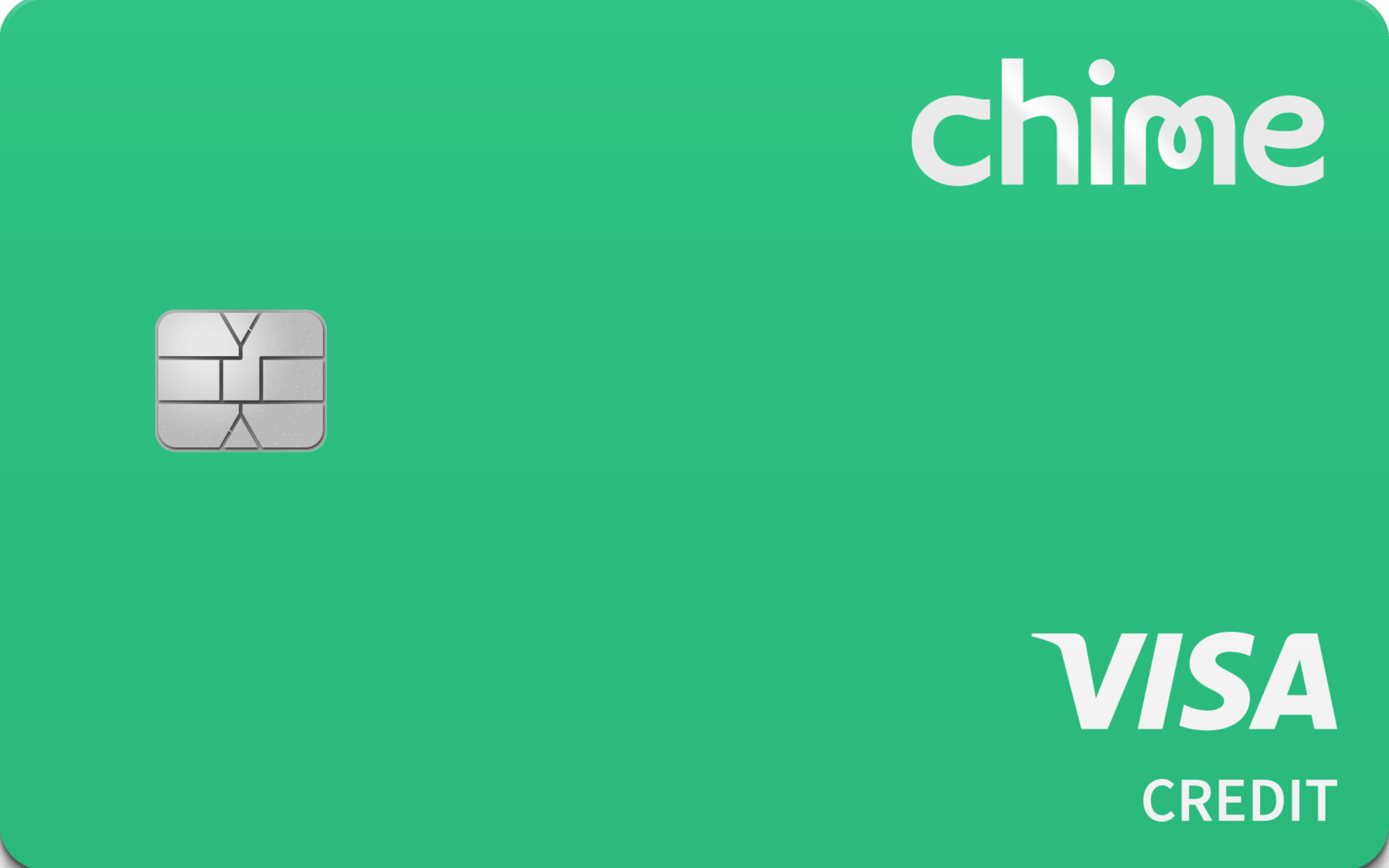 Apply Now
on Chime's secure site
Recommended Credit Score
Poor – Average
The Secured Chime Credit Builder Visa® Credit Card helps build your credit history with your own money so you don't have to worry about going into debt. There is no credit check to apply, no annual fees or interest charges and no minimum security deposit. Eligibility requirements apply. The Secured Chime Credit Builder Visa® Credit Card can help make sure you always make your payments on time. You move money to your Credit Builder account before you make purchases so the amount you move determines how much you can spend. When you enable the Safer Credit Building Feature, there is no possibility of late payments, Chime® then reports your regular on-time payments to all three of the major credit bureaus, helping to build your credit history. Read our full Critical Analysis for more details and additional terms and conditions.
Earn up to 3% Cash Back while Building Credit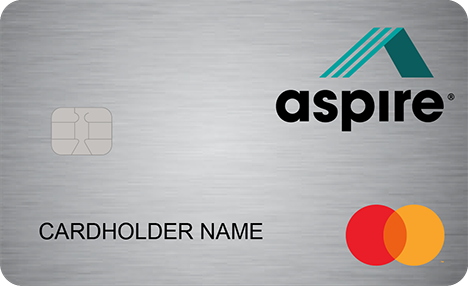 Apply Now
on The Bank of Missouri's secure site
Recommended Credit Score
Fair – Poor
With the Aspire® Cashback Rewards Credit Card you can earn up to 3% cash back while building your credit score. It offers unlimited 3% cash back on gas station, grocery store, and utility purchases and 1% back on all other eligible purchases. This card can help improve credit for those with less than perfect credit scores since it reports to all three major credit bureaus. There are no program fees or initial deposits needed to open an account and you can pre-qualify for up to a $1,000 credit limit. There is an annual fee as low as $85 but the generous rewards program helps offsets it. The card provides plenty of value for those serious about fortifying their credit and it is a decent cash back rewards card for those looking to establish a positive credit history.
Earn Cash Back on Each Payment You Make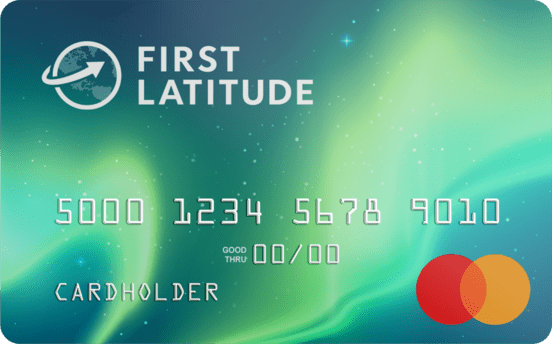 Apply Now
on Synovus Bank's secure site
Recommended Credit Score
New/Rebuilding
If you are someone who has no credit or a low credit score, the First Latitude Secured MasterCard® Credit Card is a card you should consider. You will be able to start your credit journey with a $100 refundable security deposit. Applying online is quick and easy and no credit history or minimum credit score required. Once your account is opened, you will be automatically enrolled to start earning rewards on every payment you make and will earn 1% cash back. This card comes with a low $25 annual fee for the first year and then increases to $35 for each year after that.
Unsecured Credit Builder Offering Cash Back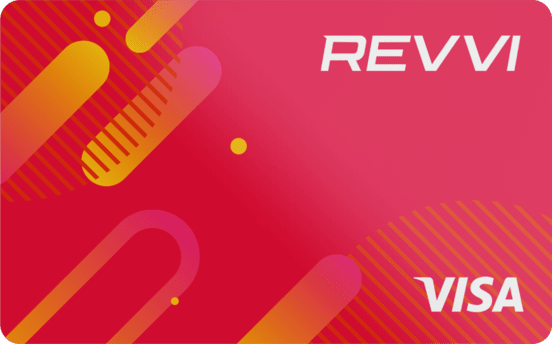 Apply Now
on MRV Bank's secure site
Recommended Credit Score
Poor – Fair
The Revvi Visa® Credit Card allows you to earn cash back rewards and build credit with no security deposit. While this card gives you access to an unsecured credit line of $300, there are some associated fees that come along with it. There is a one-time $95 program fee that you will have to pay in order to get started, an annual fee totaling $75 for the first year and $48 every year after that, and a $99 annual servicing fee that is waived for the first year. The Revvi Visa® Credit Card may be more expensive than most credit builder options, but it gives you the ability to access funds in a pinch.
Building your credit history takes patience and perseverance but the benefits of doing so can pay off big time in the long run. As you build your credit and use credit cards responsibly, you might even gain access to cards with better perks and lower APRs. The cards on this list can put you on the right path.
Editorial Note: Any opinions, analyses, reviews or recommendations expressed are those of the author's alone, and have not been reviewed, approved or otherwise endorsed by any card issuer.
*CardCritics references a FICO® 8 score, which is one of many different types of credit scores. A financial institution may use a different score when evaluating your application.