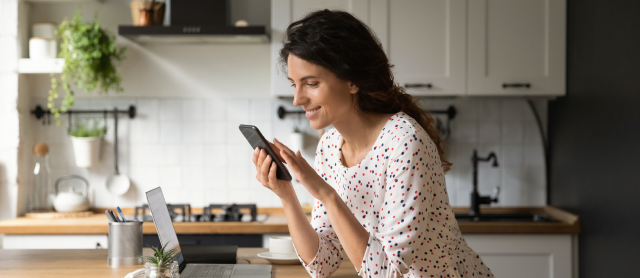 Wells Fargo really disrupted the cash back credit card space when they released their Wells Fargo Active Cash® Card. It is hard to compete with what this card has to offer and we have broken down all of the details below.
Unlimited 2% Cash Rewards
The Wells Fargo Active Cash® Card offers unlimited 2% cash rewards on purchases. Other cards that offer higher percentages only do so on certain categories (groceries or gas, for instance) and usually limit how much you can earn in those categories. With the Wells Fargo Active Cash® Card you don't have to worry about any caps, categories or activating your rewards since you'll automatically earn 2% on all of your purchases. This 2% rate is tough to beat and makes this no annual fee card a stand out option for anyone with good to excellent credit that is looking for a low-maintenance cash rewards card that will allow you to accumulate cash rewards really quickly.
$200 Cash Rewards Bonus
There is also a sign-up bonus worth $200 in cash rewards that can be earned by spending at least $500 in purchases in the first three months after you are approved. This means you are getting another 40% back on the first $500 you spend.
Generous Introductory APR
Those seeking a 0% intro APR will be happy to hear that the Wells Fargo Active Cash® Card allows you to pay 0% interest for 15 months from account opening on purchases and qualifying balance transfers. After the introductory rate the 19.99%, 24.99%, or 29.99% variable APR will apply. There is an introductory balance transfer fee (3% for 120 days from account opening, then up to 5%; min: $5) but if you are paying interest on your other card(s) the fee is likely much lower than the interest charges you are accruing each month.
Additional Benefits
Another unique perk offered is cell phone protection. Simply use your Wells Fargo Active Cash® Card to pay your cellular telephone bill and you can get up to $600 of protection on your cell phone (subject to $25 deductible) against covered damage or theft. This will help give you peace of mind that your cell phone is protected while saving you money by not needing to pay out of pocket for the protection through another provider.
Other Rewards Card Options
We think the Wells Fargo Active Cash® Card is tough to beat but we have rounded up some other options from our partners that may appeal to those who tend to spend more in specific categories.
Wells Fargo Active Cash® Card
On Wells Fargo's secure site
Earn unlimited 2% cash rewards on purchases
Intro APR Offer
Earn a $200 cash rewards bonus after spending $500 in purchases in the first 3 months
Recommended Credit Score: Excellent/Good (670 – 850*)
View All Card Details
Editorial Note: Any opinions, analyses, reviews or recommendations expressed are those of the author's alone, and have not been reviewed, approved or otherwise endorsed by any card issuer.
*CardCritics references a FICO® 8 score, which is one of many different types of credit scores. A financial institution may use a different score when evaluating your application.